Probate law is the process of administering the estate of a person after they have deceased by distributing their property after resolving any claims, whether there is a will or not. This can include: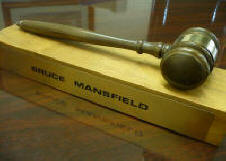 Administration of a trust or estate
Guardianships if there is a minor or dependent
Heirship determinations
Contesting or defending a will or trust
Estate Planning is the practice of law where a lawyer will help a client prepare legal instruments and make recommendations to ensure the property, assets, and estate of the client is distributed best according to the client's wishes in case of their death or becoming a dependent. This can be accomplished by considering the tax effects, drafting wills, creating trusts, considering insurance arrangements, gifts, and other legal documents.
Some concerns can be addressed with Powers of Attorney which can grant another person the ability to act on your behalf, a Directive to Physician to help make decisions about end of life circumstances, or Medical Powers of Attorney, which might be needed specifically for medical decisions when a person becomes incapacitated.